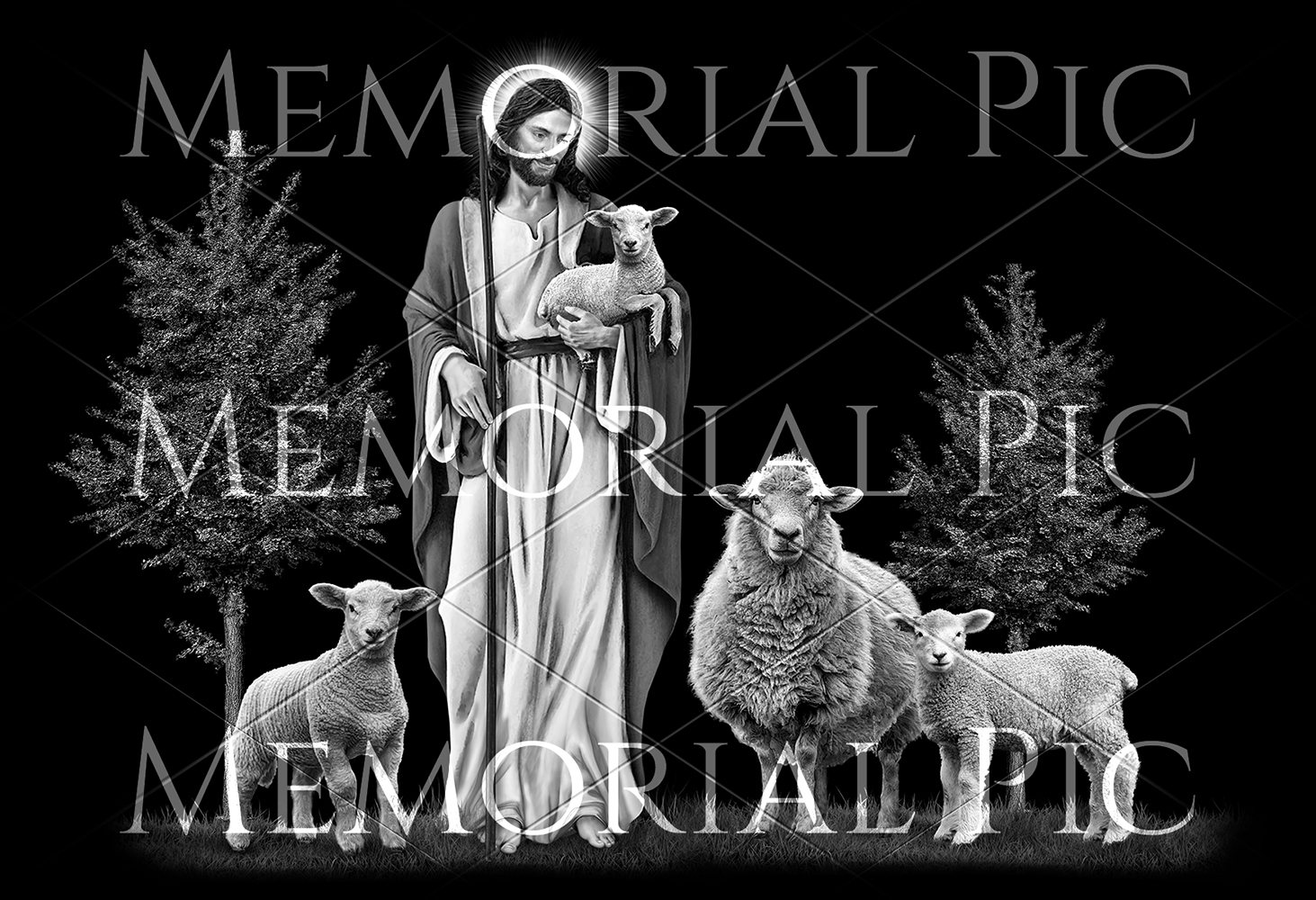 GOOD SHEPHERD – THE WHOLE SCENE
December 28, 2018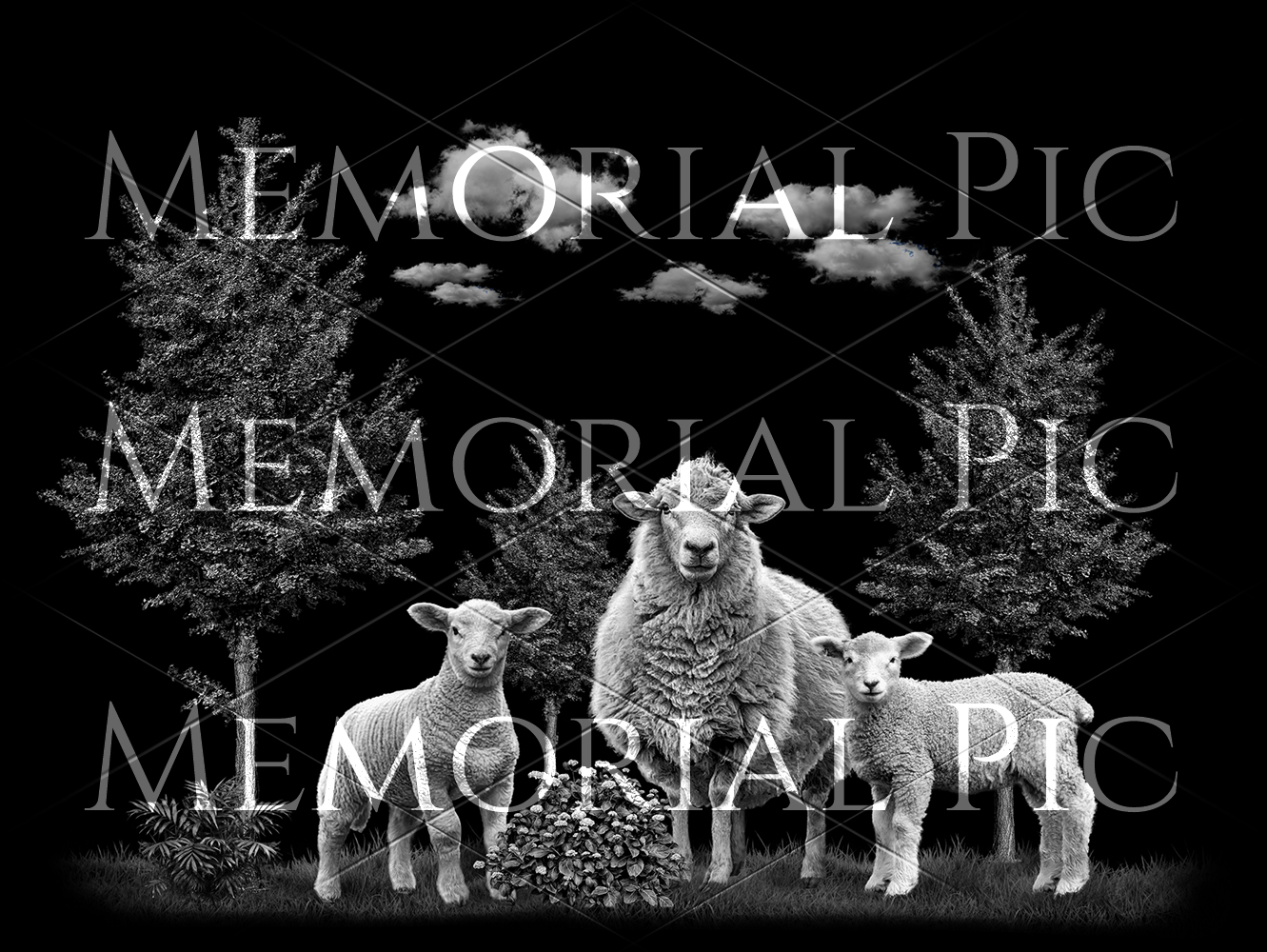 SHEEP AND LAMBS
December 29, 2018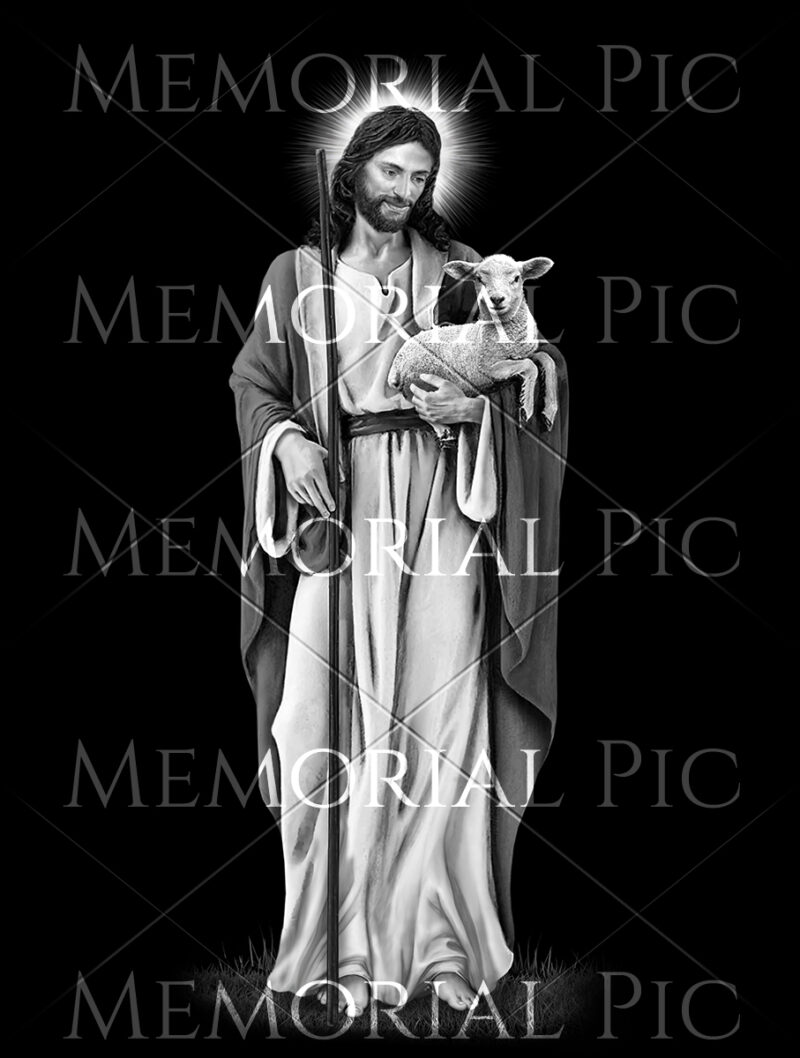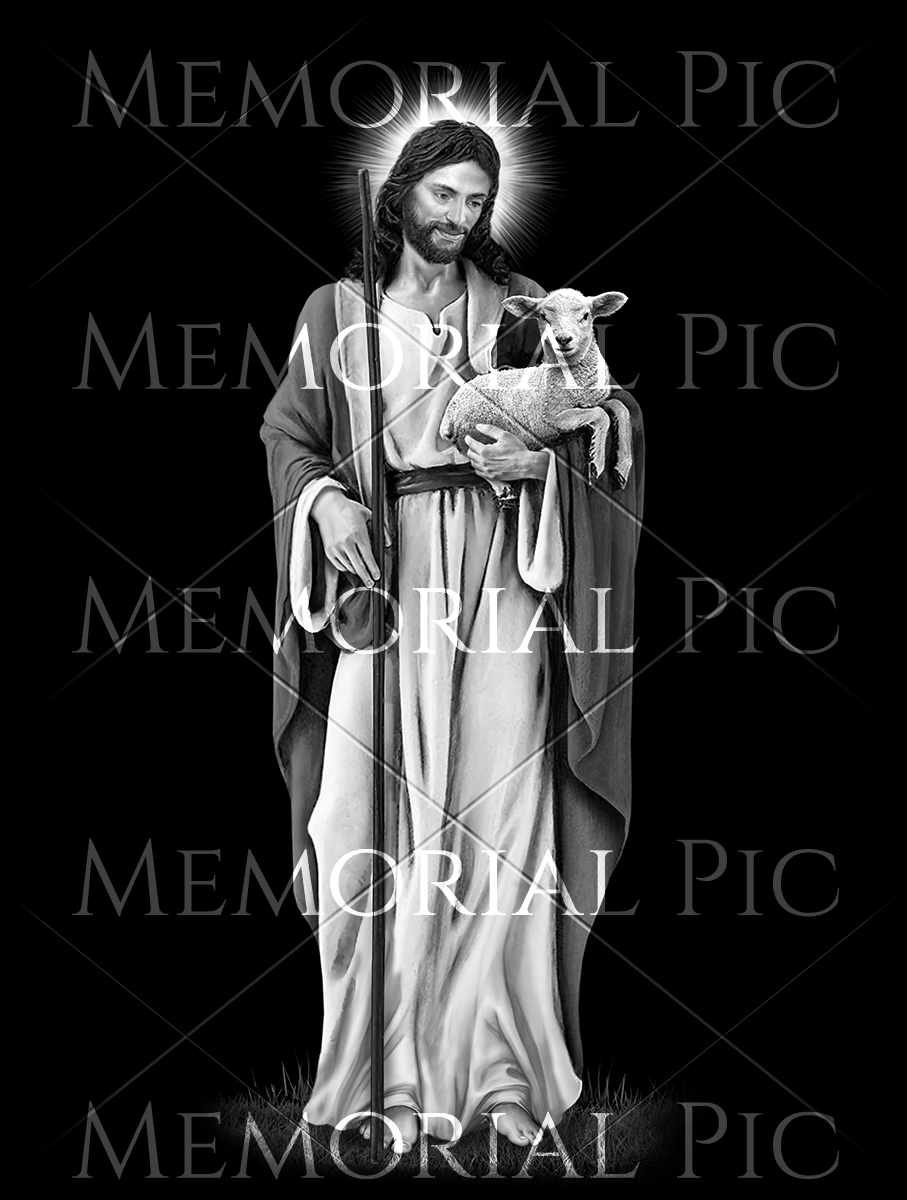 GOOD SHEPHERD
$24.90
The Good Shepherd reference is from the Book of John, Chapter 10, where Jesus says "I am the good shepherd. I know my own sheep, and they know me just as my Father knows me and I know my Father".  Jesus the good shepherd's purpose is to give life and protect it from destruction. Clearly, the Good Shepherd theme is a strong Christian motif suitable for headstone laser etching.
The file contains a picture of Jesus holding a lamb, with or without a halo, as well as a couple of elements that create a suitable scenery around him. Everything is in separate layers and you can use them according to your needs, on various projects.
File is in PSD format, around 80cm in height, and its unzipped weight is about 350MB.
Back to Shop
Important
By purchasing this file you can:
• Use the files for as many etchings as you like
• Modify files you purchased from us
• Post online about your work (gallery for example) containing our files, without giving any credit to us
By purchasing this file you can not:
• Claim files purchased in our shop as your own, unless you change them beyond recognition
• Resell our files, unless you change them beyond recognition
This file is created using many separate images that are copyright free. However, if you notice that this file violates someone's rights, you are obliged to immediately inform us so that we can check on this matter. Be sure to check out our general Terms of Use too.