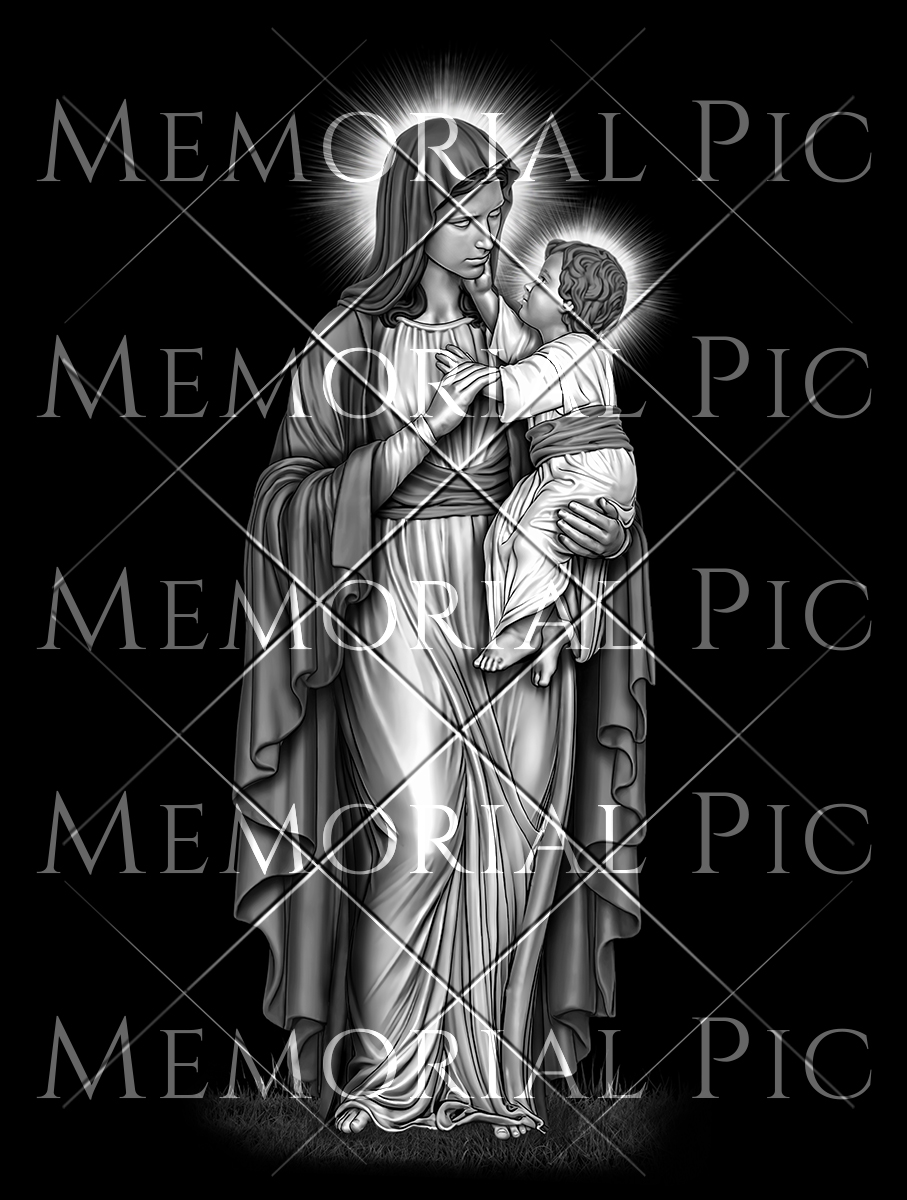 VIRGIN MARY WITH CHILD JESUS
December 15, 2019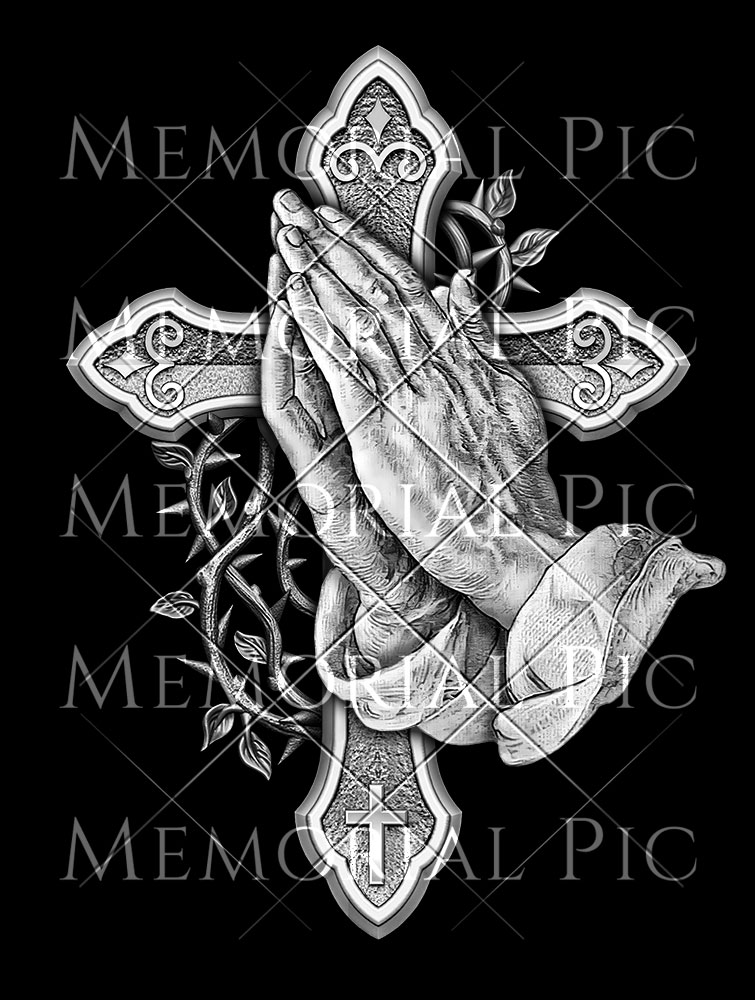 PRAYING HANDS – CROSS
January 21, 2020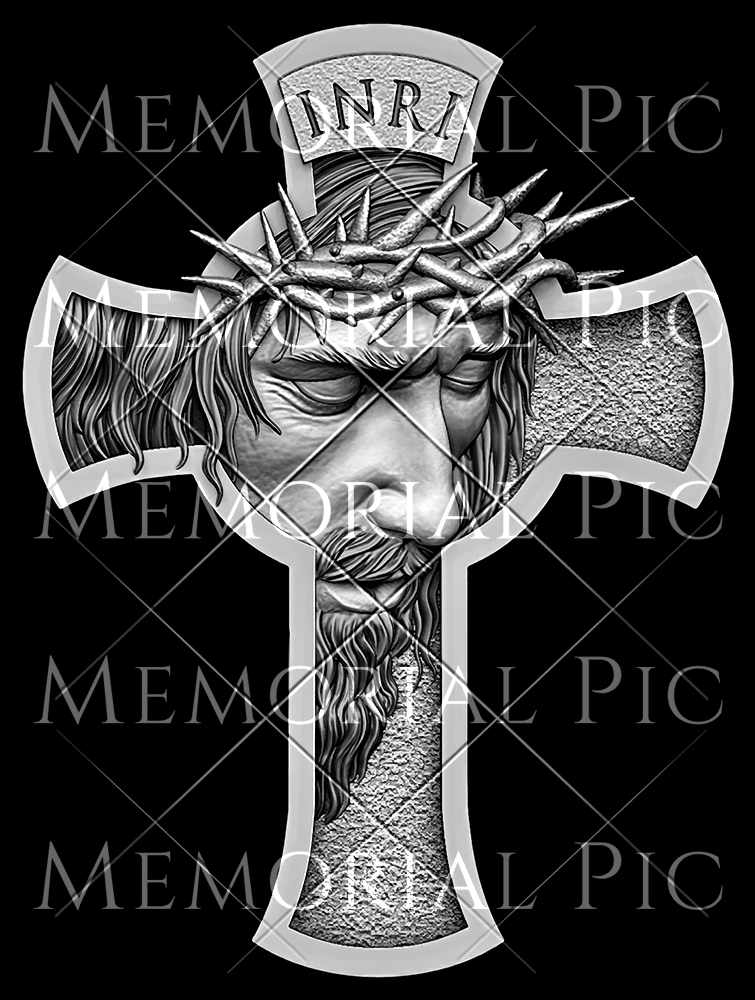 JESUS CROSS
$12.80
There are golden standards that are often the safest choice. But there are also families who want "something different," one step ahead of the ordinary.
Here we have this beautiful Cross which is artistically enriched with the familiar character of Jesus Christ. The original file was from another industry, we believed that it would fit perfectly into the memorial art, so we sought and obtained the author's permission to use the original art and prepare it for laser etching suitable for headstone.
This is a JPG file that has been prepared so that it can be placed as a left or right oriented cross. The overall size of the image is 47x63cm and the unzipped files weigh about 20MB.
Back to Shop
Important
By purchasing this file you can:
• Use the files for as many etchings as you like
• Modify files you purchased from us
• Post online about your work (gallery for example) containing our files, without giving any credit to us
By purchasing this file you can not:
• Claim files purchased in our shop as your own, unless you change them beyond recognition
• Resell our files, unless you change them beyond recognition
This file is created using many separate images that are copyright free. However, if you notice that this file violates someone's rights, you are obliged to immediately inform us so that we can check on this matter. Be sure to check out our general Terms of Use too.