Free Goods Occasionally
January 14, 2017

A Man Called Chuck
June 24, 2017
FREE – Charming Birds Prepared for Etching

Last week we received an order to prepare small design to be engraved with impact etching machine that shows several flowers and a flying Hummingbirds scene. We prepared the flowers, found a picture of a Hummingbird, prepared everything and send it for proof. At first our client confirmed the design and then, after several hours, she changed her mind and she requested to replace the hummingbird with an attractive parrot like bird.
This took us some time, so we prepared few bird samples to be ready for use for potential future works.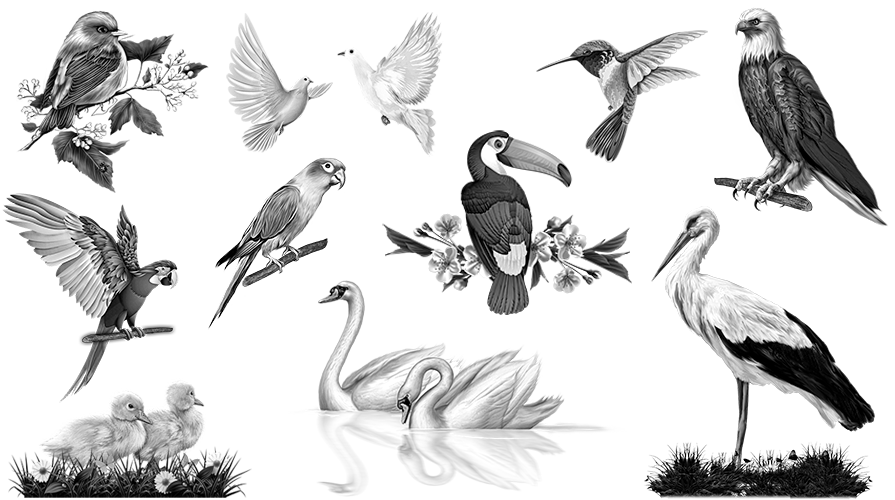 The pictures are in PSD format of larger dimensions of 30-50cm, 300dpi resolution. For that reason, we had to enlarge them to the point that some of them decreased in quality, but they are still very usable as a motif for etching. Every bird has transparent background so it will perfectly blend in your needs. These files are completely free for download.
---
---