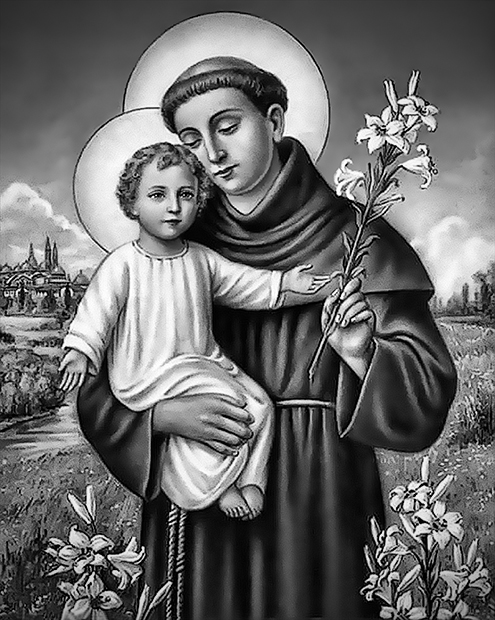 We use every moment of our free time to take a break from monitors and deadlines so we have neglected this blog. This is because, as we have already announced on our Facebook page, we constantly deal with increased number of orders and we are forced to periodically extend the guaranteed delivery time of 48h, especially for new and not so regular clients.
Our clients however should not notice any kind of significant change because, as usual, when we receive the order we immediately inform you about the exact delivery time, so you can still rely on us.
Anyhow, we use the opportunity to share this picture of St. Anthony of Padua, prepared for laser etching. St. Anthony is considered to be a patron saint of lost items, lost people, lost souls, travelers .. It's a nice religious motif to be included in a headstone design
The picture is 40cm in height, at 300dpi resolution.
This file is completely free.
---
---